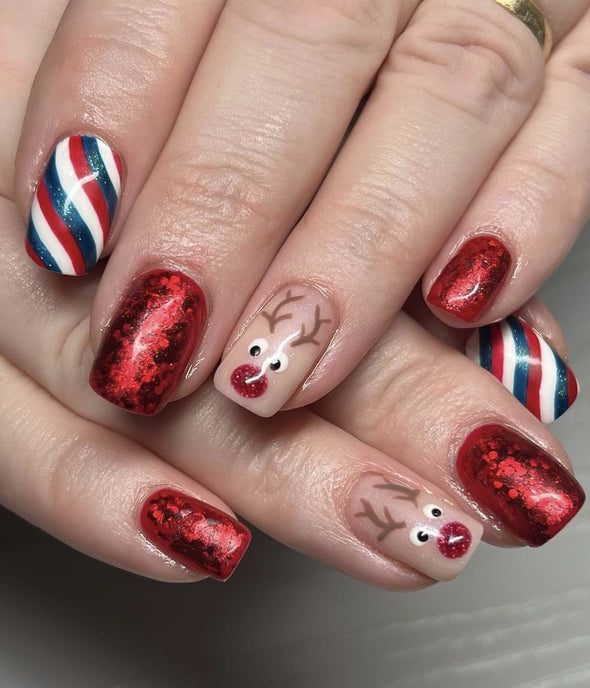 Christmas doesn't have to cost the earth and so we encourage you to simply top up your Claw Collection with our affordable range of products. We have plenty of Christmas colours in our existing Core Range, where you can get 4 gel polishes for £25. Take a look at some of our most popular festive colours; 087 Crushed Emerald, 089 Candy Cane, 082 Chocolate Diamonds and there's plenty more!  
We're also keeping our costs down and not using expensive, fancy packaging. We use recycled packaging and so we're not just keeping costs down but we're also choosing to do our bit for the environment. Let's re-sparkle this season!
So, now's the time to start planning your Christmas shopping, or stock up your salon ready for sparkle season. As well as sparkly gels in Christmassy colours we have loose glitters, chromes and lots of nail art to bling up your nails.

Gift Vouchers are also available and are a great way to let your nail-obsessed loved one choose their own Claw goodies.
A Subscription Box makes a fabulous gift, packed with surprises, including 3 gel polishes (colours of your own choice from our Core Range). 
We can ship your parcel to a different address with a message from you. Just add the details to notes and we'll do the rest. 
Let the festivities commence....